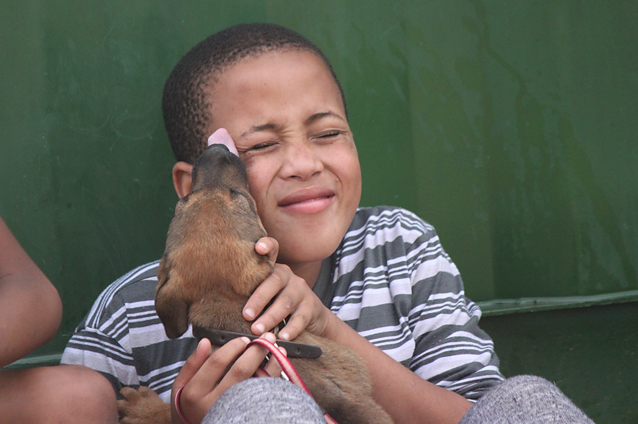 OUR MISSION AND OUR MODEL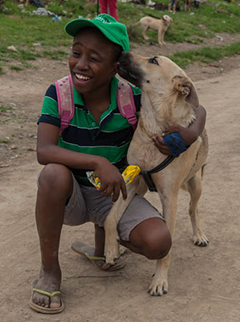 Funda Nenja started in 2009, the name roughly translates from isiZulu to mean 'learning with a dog'.
The Funda Nenja model aims to nurture children into caring and responsible young adults while at the same time opening up possibilities for their self-development.
The dogs are used to teach these principles and in so doing creates the bond between child and dog. By using the training technique, they learn discipline and respect when interacting with parents, teachers, people of different cultures and their environment.
The programme is delivered in a safe and secure environment using the dog training technique, it is a fun event that draws over 100 children each week to interact and learn from each other.
Funda Nenja works in Mpophomeni, a Township of over 30 000 residents, just outside of Howick, KZN.
Our DOG SCHOOL attracts over 100 learners who attend weekly activities and education sessions, during school term. The dog school is our central point from where we provide veterinary services, sterilisation and rabies clinics and teach animal welfare.
An extension of the project is the SCHOOL EDUCATION PROGRAMME. Our facilitators are equipped to deliver life skills lessons to develop primary school learners as well as to provide education on animal and environmental welfare.
Children, caregivers, parents and extended family benefit from our FAMILY SUPPORT PROGRAMME by accessing services provided by our Social Worker.